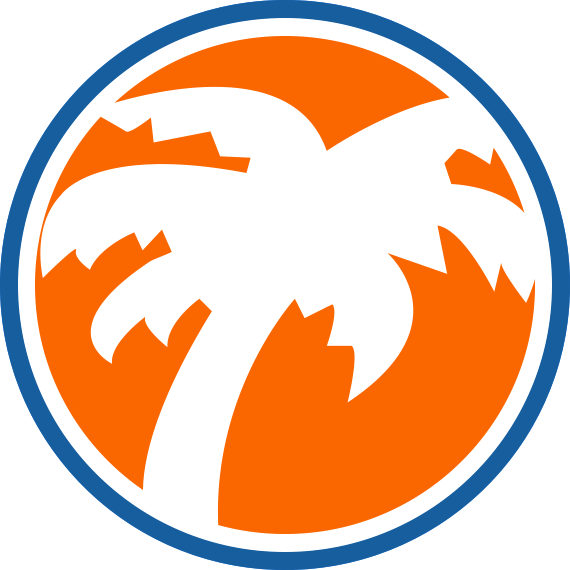 #CoolestCarib @CoolestCarib
Celebrating Caribbean Islands!

Caribbean Radio Stations

PRESS PLAY! New Caribbean Radio EVERY DAY!
BARBADOS Voice Of Barbados

BONAIRE Radio Hot Online Bonaire

Radio Hot Online Bonaire
ARUBA Radio Easy FM Aruba

ST. JOHN WUVI 1090 AM

See More Stations

Caribbean Blog

Future proofing Caribbean tourism

The statistics vary, but reliable Caribbean and international entities suggest that the region's tourism sector is now delivering on average directly and indirectly about 40.6 percent of the Caribbean's Gross Domestic Product (GDP), although, in Aruba, Antigua and Barbuda, Barbados, The Bahamas, the Organisation of Eastern Caribbean States (OECS), and most overseas territories tourism, the …

Featured Businesses

Aruba
Thrifty Car Rental

with a variety of cars with different models to choose from. All our cars have air - conditioning and they are very well maintained. Our Main Office is at Wayaca 33-F, and we have locations at the Airport International Reina Beatrix, Casa Del Mar Beach Resort, Playa Linda Beach Resort, The Mill Resort & Suites and Blue Residences.
The Cool Factor: Greatly discounted weekly rates

MORE INFO
Virgin Gorda - BVI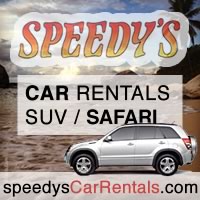 Speedy's Car Rentals.

Explore Paradise with a Jeep or Car from Speedy's Car Rentals. Set your own itinerary - make your own schedule. Speedy's offers a variety of vehicles including SUVs, brand new Ford Focus models and mini Safaris. They offer free pick up anywhere on the island and unlimited mileage.
The Cool Factor: Free pick up anywhere on the island

MORE INFO
St. Croix - USVI
Latitude 17 Scuba St. Croix.

They specialize in personalized, private PADI dive instruction from Discover Scuba through Divemaster, and guided diving here on beautiful sunny St. Croix, US Virgin Islands. They have great diving year round with water temps from 77 degrees in the winter to 84 degrees in the summer.
The Cool Factor: Year round diving!

MORE INFO
St. Thomas & St. John - USVI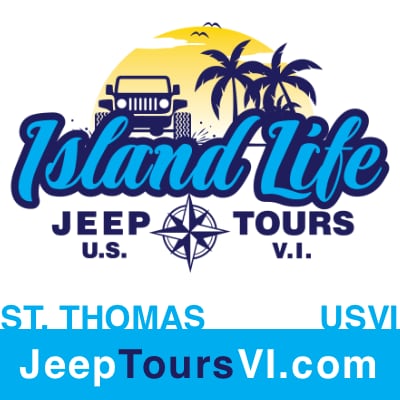 Island Life Jeep Tours

All destinations are customized with your driver the morning of your trip, to fit your vacation dreams. Their tours include: private tour guide with local knowledge of the islands, brand new Rubicon Jeeps, pick up and drop off, snorkel gear, cooler, unlimited Rum/Vodka + (mixers), water, soda, juice, Tervis tumblers for the day, noodles, swim vest, beach chairs, car chargers
The Cool Factor: Customizeable Tours

MORE INFO
Martinique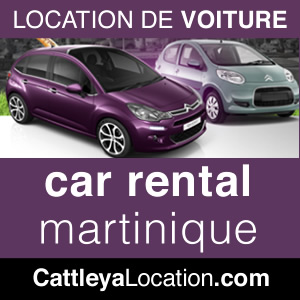 Cattleya Location.

Découvrez la Martinique de Sainte-Anne, Grand-Rivière. Avec une expérience de plus de 30 ans dans la location de voiture, Cattleya vous garantit professionnalisme et un accueil sympathique. Cattleya est située dans Trois-Ilets, dans le Sud de l'ile. Notre agence assure votre accueil a l'aéroport et port de Fort de France et dans tout le Sud de l'ile. Nos voitures sont récentes, toutes climatisées, et bien entretenues. L'option conducteur additionnel est gratuite. Le rehausseur est gratuit jusqu'a 15 jours de location.

ENGLISH Discover the Martinique of Sainte-Anne, Grand-Riviere. With more than 30 years of experience in car rental, Cattleya guarantees professionalism and a friendly welcome. Located in Trois-Ilets, in the South of the island. We ensure your reception at the airport or port of Fort de France, and throughout the South of the island. Cattleya has a range of new cars, all air-conditioned, and well maintained. Additional driver option is free. Booster seat is free up to 15 days rental.
The Cool Factor: Family owned business with low rates.

MORE INFO
See More Businesses

CoolestCarib Photo Feature!

CoolestCarib Photo Feature!



Participate or Donate

Donations are welcome and much appreciated!
All donations go to the Caribbean Directory Project.