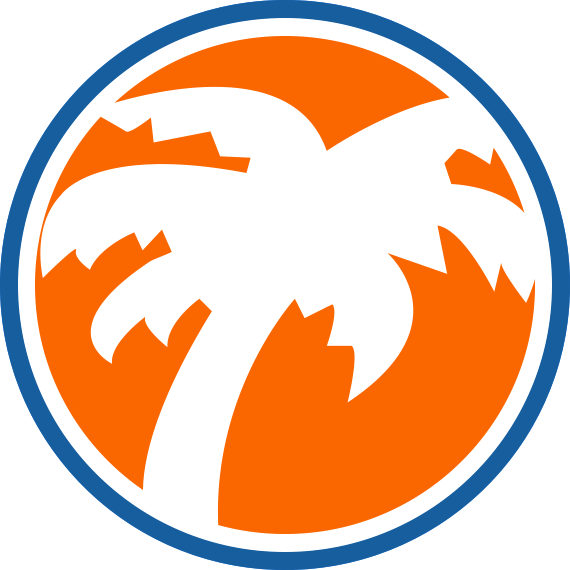 #CoolestCarib @CoolestCarib
Celebrating Caribbean Islands!

Caribbean Radio Stations

PRESS PLAY! New Caribbean Radio EVERY DAY!
ST. THOMAS WSTX-FM

GUADELOUPE 1ere

ANTIGUA AND BARBUDA Radio Sun FM

TORTOLA BVI Soggy Dollar Radio

See More Stations

Caribbean Blog

The Caribbean Shows the Way to a Renewable Future

Falling energy storage costs and sophisticated control systems are allowing renewables to be the backbone of some Caribbean nations—and providing lessons for mainlands. GTM Creative Strategies In the span of just a few years, the focus at the annual Caribbean Electric Utility Services Corporation conference has shifted from issues around producing electricity from thermal capacity — …
Continue reading "The Caribbean Shows the Way to a Renewable Future"

Featured Businesses

Caribbean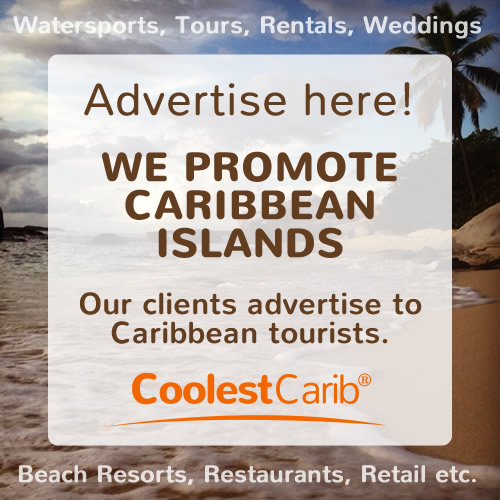 Coolest Carib

promotes Caribbean Islands and their tourist services. Advertisers who benefit the most from our services include car rentals, catamaran tours, kitesurfing schools, water-sports rentals, scuba diving centers, beach resorts, hotels, restaurants, scooter rentals, boating excursions etc. The website is mostly viewed by Caribbean travelers and tourists. For more information about our rates and exposure scope view our advertising page.
The Cool Factor: We place your advertisment on 50+ Caribbean websites

MORE INFO
Puerto Rico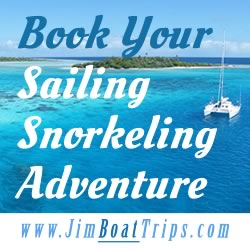 JimBOATtrips.com

offers boat trips, sailing snorkeling and fishing excursions on a great variey of yachts in and around Puerto Rico, Culebra, Vieques and Spanish Virgins.
The Cool Factor: Variety of boats & variety of islands!

MORE INFO
Puerto Rico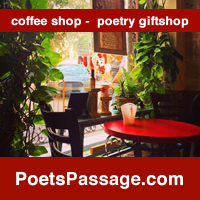 Poets Passage

is a lifestyle presented in a shape of a coffee shop connected to a poetry gift shop boasting a stage for open mic poetry and indie music sessions every Tuesday from 7 till late. We're located in the heart of Old San Juan in Puerto Rico. If you're a musician or a poet come show us what you've got!
The Cool Factor: A visual experience, awesome coffee, free internet

MORE INFO
Puerto Rico
PR Half Mile.

is much more than a car event. It brings together owners of exotic cars and "supercars" to race a half-mile on an airstrip in a unique and elegant environment. The "Puerto Rico Half Mile Event" is recognized like the most prestigious exotic car racing event in Puerto Rico. It is most of the times open to the general public who will have the opportunity to enjoy and be part of this spectacular event.
The Cool Factor: Lamborginis against Porsches against Audis. Cool!

MORE INFO
BVI (British Virgin Islands)
BVI.

Discovering the beauty of BVI is all about uncovering the unique character of each island in this unspoiled volcanic archipelago. From the culture and history of BVI's four largest islands to the pristine natural splendor of more then 50 smaller isles, every place you drop anchor offers its own special magic.
The Cool Factor: Balmy trade winds year-round

MORE INFO
See More Businesses

CoolestCarib Photo Feature!

CoolestCarib Photo Feature!



Participate or Donate

Donations are welcome and much appreciated!
All donations go to the Caribbean Directory Project.